Help Me Do This: Skateboard Portraits on Mental Health
Hello!
If you're new to Division7 Studio, welcome! And if you're a returning visitor, thank you for coming back! I'm grateful you've chosen to share some of your time here.
As some of you may know, in addition to being a professional photographer, I'm also a public speaker on the topic of life insights after three suicide attempts and some challenging mental health diagnoses.
If you have attended any of my public speaking presentations, you may have heard me say that embracing my call to photography has been critical to my survival. You may have also seen some of my favourite work to date: portraits of the skateboarding community.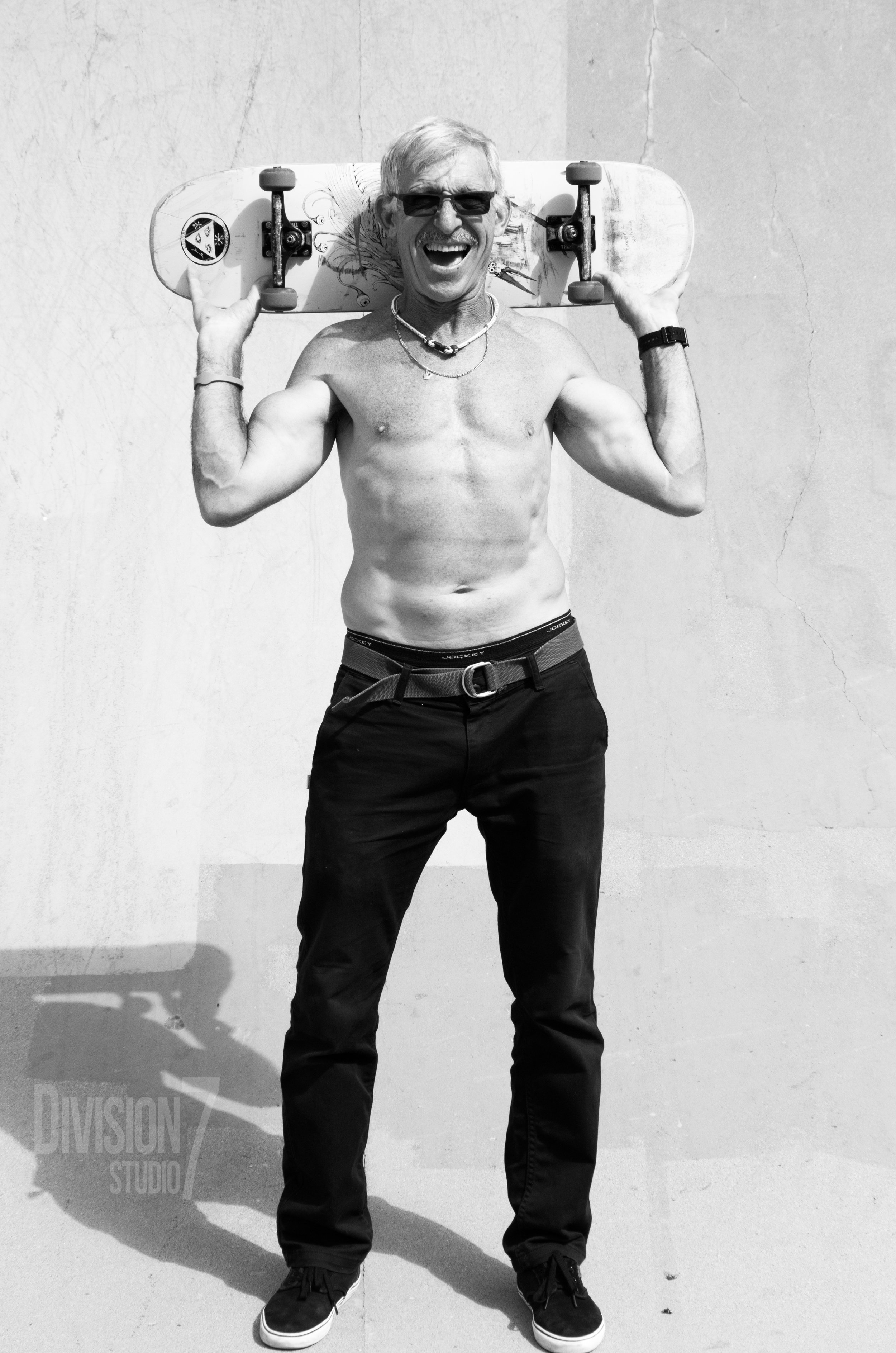 These portraits mean so much to me partly because I'd very likely not to be alive today were it not for skateboarders. I mean that quite literally: it was a skater whose 911 call saved me when he found me after my third suicide attempt. And were it not for a skateboarder and BMXer I fell in love with, I would've given up altogether when the pain was unbearable.
I have more than my fair share of challenges due to emotional dysregulation disorder, complex PTSD, ADHD, and major depressive disorder. But it's a gift to feel and perceive happiness after the storm.
I'll give you an example of an event when photography and skateboarding made me feel better after an excruciating night of struggle with mental illness.
One morning I came home after yet another painful night at the ER, when the mental pain felt was more than I was equipped to handle. The psychiatrist on call had said some things that just made me feel worse.
When I got home, I told my friend what the psychiatrist had said. This was the same friend whose 911 call saved my life weeks later. His reaction was:
"Fuck what that psychiatrist told you."
and
"Wanna go to Bonsor?"
I had been to Bonsor a number of times. I was already on a first-name basis with one of the locals. Bonsor was also where I had taken one of my favourite portraits:
So to Bonsor we went.
I couldn't skate much at that point, but had been trying to improve my skills. Neil, one of the locals, encouraged me and made suggestions while I tried pumping the transition.
I talked to people. No one gave a shit that I looked like crap (a night crying at the ER will do that to you). I took portraits of a group of friends who were hanging out at the park. I felt accepted, welcomed.
Thinking of how much that afternoon meant to me still brings tears to my eyes "for a host of reasons", as Tim Ferriss would say. Those moments at Bonsor, with my camera, my skateboard, my friend, and the local community, gave me happiness and made my psychic inferno go away for a few hours.
But although the stigma around mental illness and suicide has decreased in many circles, it still creates distance when I bring it up at skateparks. About a month ago a guy discreetly, but most definitely, disengaged from the conversation we were having when I mentioned my presentation about mental health.
That's why I want to capture a series of portraits of skateboarders with brief interviews on their experiences with mental illness, and how skateboarding helps them.
I need two critical things to make this happen:
A platform

Financial sponsorship
In terms of a platform, my goal is to have the portraits and interviews published in a major magazine, optimally with gallery exhibits to follow. As for the sponsorship, I'm asking for skateboarding magazines, brands, other publications and interested patrons to financially make it possible for me to dedicate my time and effort to this venture.
Please support me in this. You will help me accomplish something I will be proud of. You will also help the skateboarding community see that mental illness is nothing to be ashamed of.
If you'd like to learn more about how you can help, please get in touch through my contact form (or send me an email if you already have it).
With much gratitude,
Ava